A Document Management Software is a very useful tool to distribute and share business files and documents that need to be available to our team members.
This type of tools helps to preserve, process, share, publish and manage large quantities of documents. Therefore, a Document Management Software is a computer program that allows to control, organize and access the documents that are generated in a company.
The demands of each company with respect to the usefulness and functions of this type of software can be very different. Normally they have trackers or search engines, and must provide storage media with capacity for file recovery.
Sometimes companies need an extra security system for their files and want the users who have access can not edit the content stored in the software.
Document Management Software for each type of company
There exist multiple programs of Document Management that present particularities depending of necessity. For example, they can consider aspects such as storage size, accessibility, security or operating system.
Most of these tools have a dual intention. To give access to the stored files and to can store new ones.
Above all, they are very useful when there exists a need for collaboration between people who use the software.
However, when the requirement is only to share documentation with the commercial team, and they cannot modify, change or even delete files, we should look for a software like urCollection.
The Most Secure Document Management Software for Sales and Distribution Companies
urCollection was developed with a special focus on commercial teams that work in mobility and need fast, up-to-date and secure access to business documentation.
urCollection allows companies to share files remotely from the web application to commercials who are using the app. In this way, whenever a document has been modified, the team will have access to the newest version.
In addition, this happens in a completely safe way. The administrator profile is the only one with access to modify the uploaded files. Furthermore, the files cannot be modified or deleted by mistake.
When this action is carried for centralized way from the web, the employees who are accessing from the app will visualize the document, send it by any method as a file attachment, print it or share it in a public link.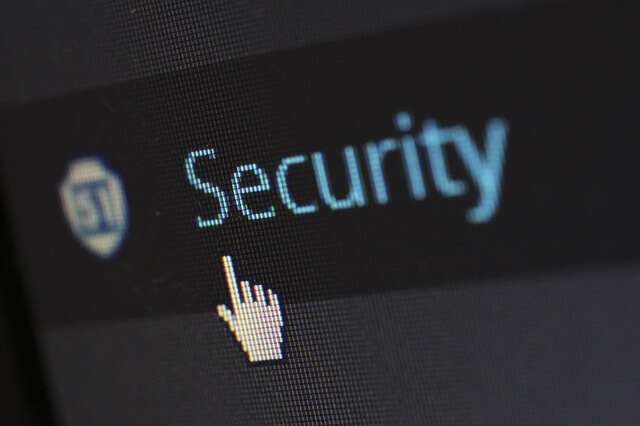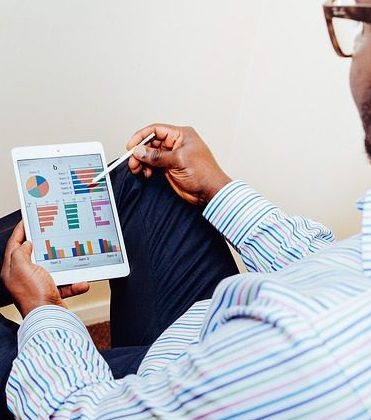 A tool like urCollection is developed to optimize the activities of the sales team. Because of that urCollection is a app for commercials which was born with the intention of perfecting the way of managing the documents in mobility with total safety.
To share any file and access it from within the app will give the sales team a competitive advantage. The team knows that the documents are always updated and can know the latest news and pricing of the company's products.
Consequently, the products are much easier to show during the sales process. And, therefore, it will improve the sales techniques of the salespeople, providing them security and know-how.
In spite of being outside the business, even without internet access, we will visualize the documents that we have previously synchronized in the app.
The catalogues are displayed in a simple way. It is very easy to find the document that you are interested in.
Likewise, with the new functionality of sharing a file through a public link, we will provide access to a client without having to send heavy documents by email. It is very useful in the case of videos or very big files.
urCollection's Added Value
But in addition to all the benefits of having a secure Document Management Software to work on mobility, urCollection provides statistical information. This is a profit that gives the companies knowledge of how the tool is used: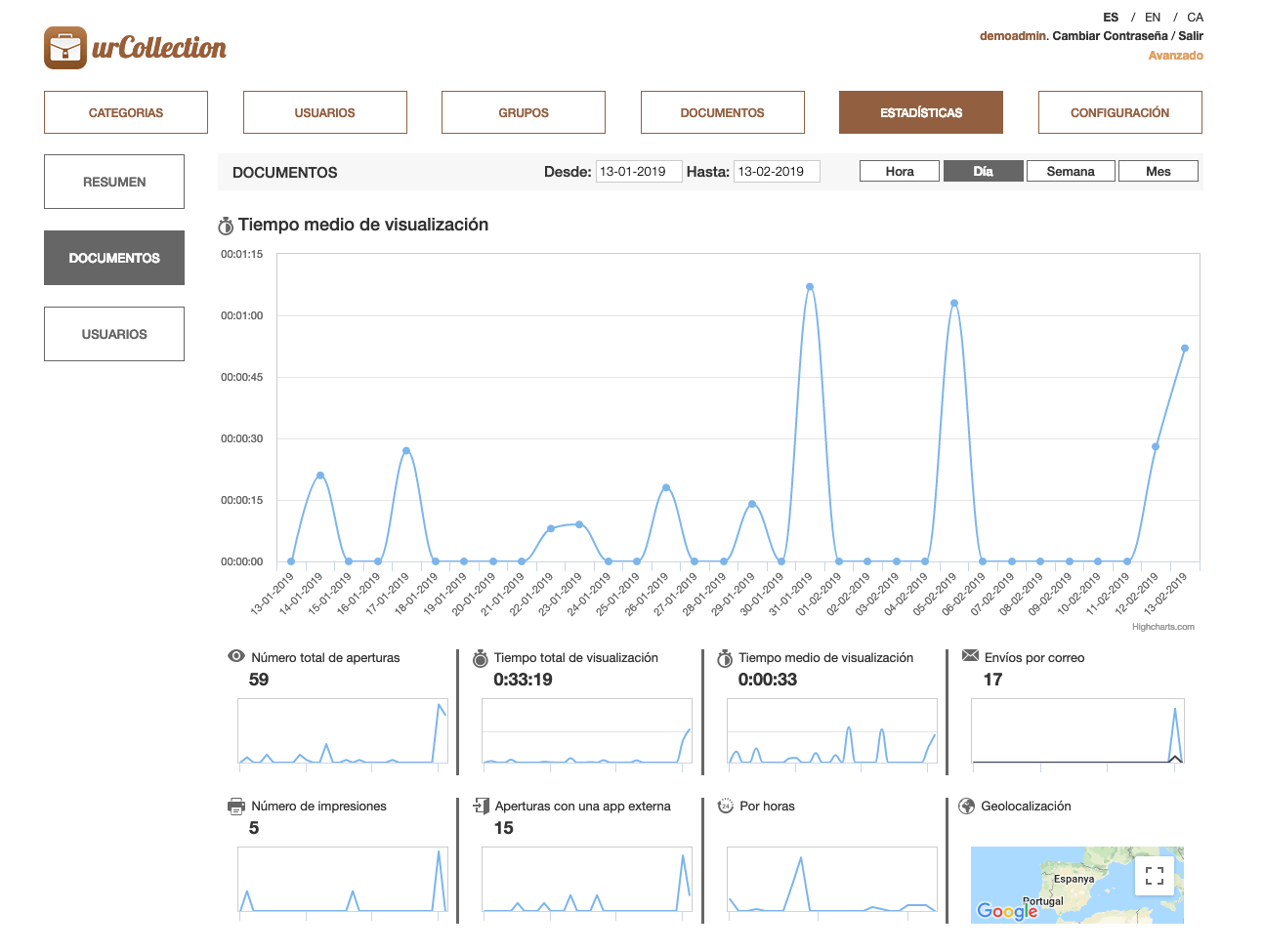 Which documents are most frequently displayed

Documents that are not used

Salespeople who have used tool more than anyone else

How often each file is shared

The map location of the document opening

…
All this statistical information helps companies to draw conclusions to introduce measures to improve documents and optimise them to make them more appealing and useful.
Can your Document Management Software do all these things for you?